TENT AND PARTY RENTALS IN SCRANTON, PA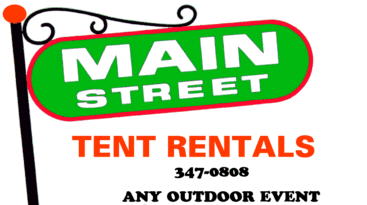 Main Street Tent Rentals
3105 North Main Avenue
Scranton, Pa. 18508
570-347-0808
E-MAIL

Fast and "FRIENDLY SERVICE" 7 Days a Week
WE HAVE TENTS OF ALL SIZES. 15'X15', up to 40'X100'. Both Pole & Frame Tents.... GRADUATIONS, COMMUNIONS, WEDDINGS, REUNIONS, SHOWERS, BACHELOR PARTIES, BLOCK PARTIES, FOR ANY KIND OF OUTDOOR EVENT !!!
SCRANTON'S ONLY TENT RENTAL COMPANY. TABLES, CHAIRS, FREE LIGHTING, SIDE FLAPS, HEATERS. GIVE US A CALL @ 570-347-0808 CLICK HERE FOR PRICES...
TAKE A LOOK AT OUR BROCHURE.
AUTHORIZED DEALER OF THE INCREDIBLE "SUPERCOOLER" KEEP UP TO ONE HALF KEG OF YOUR FAVORITE BEVERAGE ICE COLD FOR "3" DAYS WITH ONLY USING THREE BAGS OF ICE.....For more information, e-mail mainrental@aol.com
or call me @ 570-347-0808

---
NEED A CATERER? MAY WE SUGGEST "STIRNA'S RESTAURANT" CATERING FOR ALL OCCASIONS, ON & OFF PREMISE CATERING. CALL STIRNA'S @ 570-961-9681 CLICK HERE FOR OUR CATERING MENU
NEED A DJ? MAY WE SUGGEST "SHAMROCK PRODUCTIONS" MUSIC FOR ALL OCCASIONS. CALL JIMMY KEELER @ 570-586-5092. FOR MORE INFO, CLICK HERE....

---
PHOTO GALLERY (click here)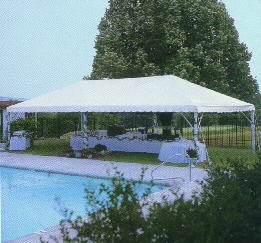 ---
Hosted by:
www.ScrantonLink.com
Scranton's Premier
Online Classifieds